❤ Watch the magic unfold before your eyes! ❤
I use a Tarot deck to read the energies of your situation. There is more information available if you are wondering at What is Tarot
Types of Psychic Readings
I can read and guide you on nearly all aspects and situations of life. More information available at Readings
Disclaimer: I do not read on health or health related situations. I reserve the right to refuse your question.
Business & Career
Finances
Love + Compatibility
Relationships
Travel + Destination
Family
Pregnancy + Babies
Conflicts & Interests
Astrology Birth Charts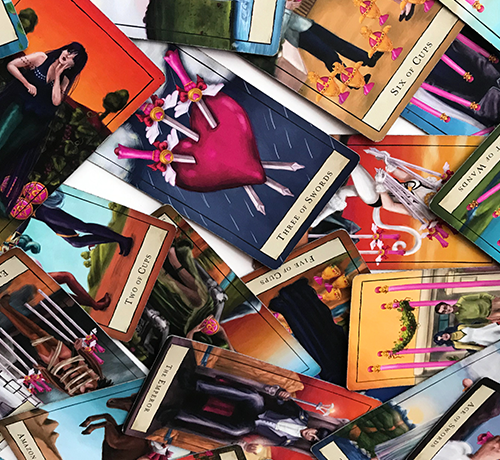 Once you have your question(s) ready and want to get the answers you seek, book a reading with me.
Readings are answered in the order of which they were received. I will read the energy of your situation and deliver readings to you via the email address provided upon checkout.
Readings include a picture of the spread that is pulled and a typed out explanation of what they mean is sent to you. I will then give my analysis and summary of what this means for you and your situation.
These are for entertainment purposes only.